Crashing the Writer's Block
I have been incubating this book for a long time.  Why was I hesitating?  After all, I was a trained historian and steeped in family and local lore, but two relatives as well as others in the field had already published books on family and regional history.
What could I possibly add?
Then, at the end of February 2020, my brother John and I were invited to speak at the celebration of the 110th anniversary of the Dean Hobbs Blanchard Memorial Library in Santa Paula founded by our great-grandparents, Nathan Weston and Ann Elizabeth Hobbs Blanchard.
As we reminisced about our own experiences growing up with the library, and as I recounted the history of its founding, I realized I did have something to say.  I could speak from a different point of view and bring new interpretations and fresh perspective to the events that had begun unfolding almost 200 years ago.
And then two weeks later, the Covid-19 Lockdown was imposed, and I was presented with an invaluable gift – time.  Time to think; time to read and to write. I had no more excuses!
Fortunately, I had source materials and a bounty of photographs at hand, and gradually, word by word, page by page, Daughter of the Land began to take shape, almost of its own volition.
I finished the first draft of 12,000 words in mid-May and congratulated myself on the accomplishment of having "completed" the book…until I began to get feedback from early readers. All were encouraging but made me realize I had only scratched the surface of my story. My editor, Charles Johnson, returned the draft with his edits.  As you can see from the photo, I had a lot of work to do, and now, with a finished manuscript of over 36,000 words, I look back and realize just how much!
One of the sources, which really helped me flesh out my story, was the Museum of Ventura County that housed a collection of Blanchard letters and documents.  If I could send my ancestors a request it would be this: Please number the pages of your letters. Deciphering letters from 165 years ago isn't easy!
But it was so worth it.  For instance, I had titled the chapter about my somewhat wayward grandfather, "The Black Sheep," but after seeing his homesick letters to his sisters from the boarding schools he had been sent and reading other accounts of his actions that were very different than the ones I had grown up with, I changed the title. It is now "Black Sheep or Lost Sheep?"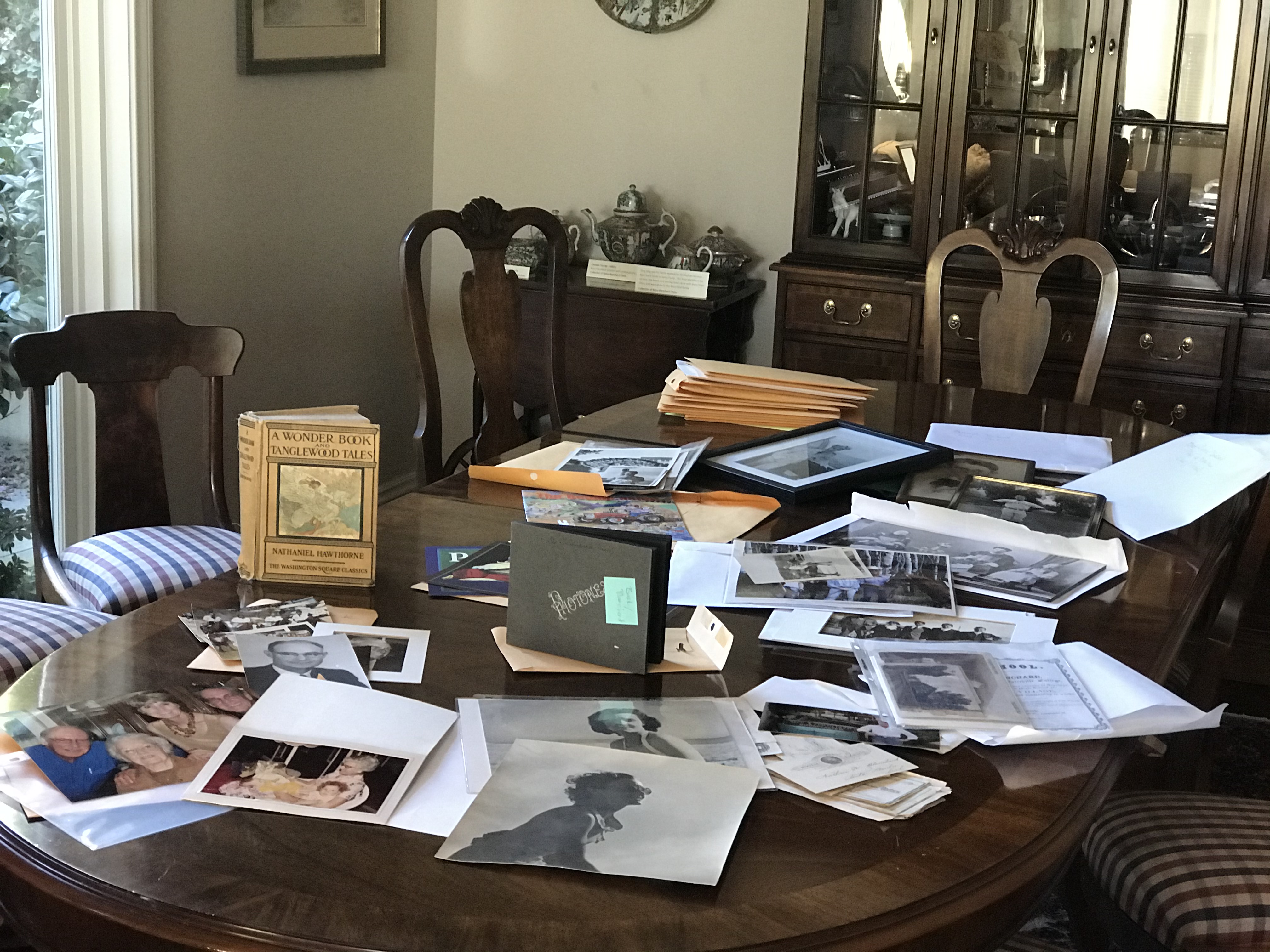 I recently returned from a trip through Utah's five great National Parks.  Somewhere along the line I read something that really resonated – "geology is not forever." Just as the natural monuments we view today have been shaped over millennia, they will continue to be changed in the millennia ahead.
History is like that. It is not static and succeeding generations have the opportunity to discover new sources or to interpret old ones differently. I have enjoyed my journey through family history.  I hope you do as well.
I previously have written that one of the key experiences which led me to write my book, Daughter of the Land, came at the end of February 2020.  I was invited to speak at the Blanchard Community Library in Santa Paula at an event celebrating the library's founding by...
read more
There is a war today for the soul of readers. Do you prefer reading digitally on a Kindle, Nook, etc., or do you read from a printed book? I have a foot in both camps. I find I do most of my fiction reading on a Kindle. Regardless of a book's length, I like that it...
read more
 Contact Betsy 

Say Hello!